Travel insurance comes in all shapes and sizes. The sheer number of travel insurance providers can be overwhelming, never mind the details of the policies themselves.
So how do you choose the best travel insurance cover for you?
No one wants to think about all those "what if" scenarios. Most likely, that stuff won't even happen to you anyway, right? So, do you even need travel insurance?
For the most part, my answer to that question will be a resounding Yes! Travel insurance is one of those things that you don't realise you need until you really, really need it.
An unexpected visit to the hospital can get very expensive very quickly. But, by the time you end up in hospital, it will be much too late to get covered. In fact, for the most part you need to purchase your travel insurance before you leave home.
Of course, check with your private healthcare insurer at home to see whether they will cover you if you're going away. Though most won't cover you abroad.
Some credit card providers may also provide cover, though usually this is rather limited. 
It's really important to remember that travel insurance is not just about medical expenses though. There's a whole array of things to consider, including delays, cancellations, theft and dare I say it, legal cover.
So, what should you consider when it comes to travel insurance? And how do you choose the best cover for you?
The following tips will help answer those questions and hopefully help you pick the best travel insurance cover for your needs.
---
Buy Your Travel Insurance Early
First things first: Don't leave purchasing your travel insurance until the last minute. Buy your insurance as soon as you start paying for flights and accommodation for your trip.
It might sound obvious, but if something happens before your travel insurance cover is active, you won't be able to claim for it.
What if you or someone in your immediate family gets ill and you can't travel? Or if the travel company you booked with goes bust? What if there's a global pandemic? None of this stuff seems real, but as well all know all too well by now, they can and do happen!
Make sure you're covered for all eventualities and prioritise getting your travel insurance early on. Certainly, you need to purchase your travel insurance before you leave your home country.
Be Clear On What Countries You're Travelling To
Part of ensuring you're getting the best and right travel insurance cover for you includes narrowing down which countries you're travelling to.
Travel insurance often gives you options based on the region(s) you're planning on visiting. Most notable is that many covers separate out the US and Canada. This means that the policy options are usually separated out to Europe, Worldwide excluding the US and Canada, and Worldwide including the US andCanada.
If you're planning on travelling to different countries within your trip, make sure they're all covered in the policy you're choosing.
Be especially careful if you're planning any day trips that might cross a border into another country. For example, visiting Morocco on a day trip from Spain is quite common, but it does mean you're leaving Europe.
Also check if any countries are not covered, regardless of the area(s) you select for your insurance. If a country has a "do not travel" advisory by the World Health Organisation or the Department of Foreign Affairs, your insurance will be invalid there. Right now, due to the COVID-19 pandemic, many countries are advising against "all but essential" travel. Most likely, travel insurance will not cover you if you decide to travel anyway.
Multi Trip vs Single Trip Travel Insurance
You'll want to think about how often you plan on travelling each year and get the travel insurance that best meets your needs.
For example, if you're an avid traveller who heads abroad at every opportunity, it will likely be cheaper (and therefore better!) for you to get a multi-trip insurance policy, rather than taking out a separate single trip policy for each trip.
Although, honestly, I think that for the most part, getting a multi-trip policy works out cheaper than a single trip cover, even if you're only planning on heading away a couple of times a year.
The main thing to keep in mind when deciding which travel insurance type is best for you is this;
What is the maximum number of days the travel insurance policy will cover you for?
Most multi-trip covers will limit any one trip to 30-60 days as well as a total of 90 – 180 days per year. If you're heading off on a longer-term travel adventure, you may want to consider looking for more specialised digital nomad or backpackers' insurance, such as World Nomad or Safety Wing.
For single trip insurance, make sure you get the number of days right! Your travel days (i.e. the day of departure from your home country and the day of return) need to be included. 
Don't Skimp On Price
When it comes to getting the best travel insurance, don't skimp on price. Cheaper insurance will most likely mean you're choosing less cover (more on cover later).
Look, I get it. I like to save money as much as the next person. But cutting corners on your insurance premium is likely going to cost you a hell of a lot more in the long run.
Again, read the policy in detail to help you decide whether the insurance you're buying covers what you need and expect.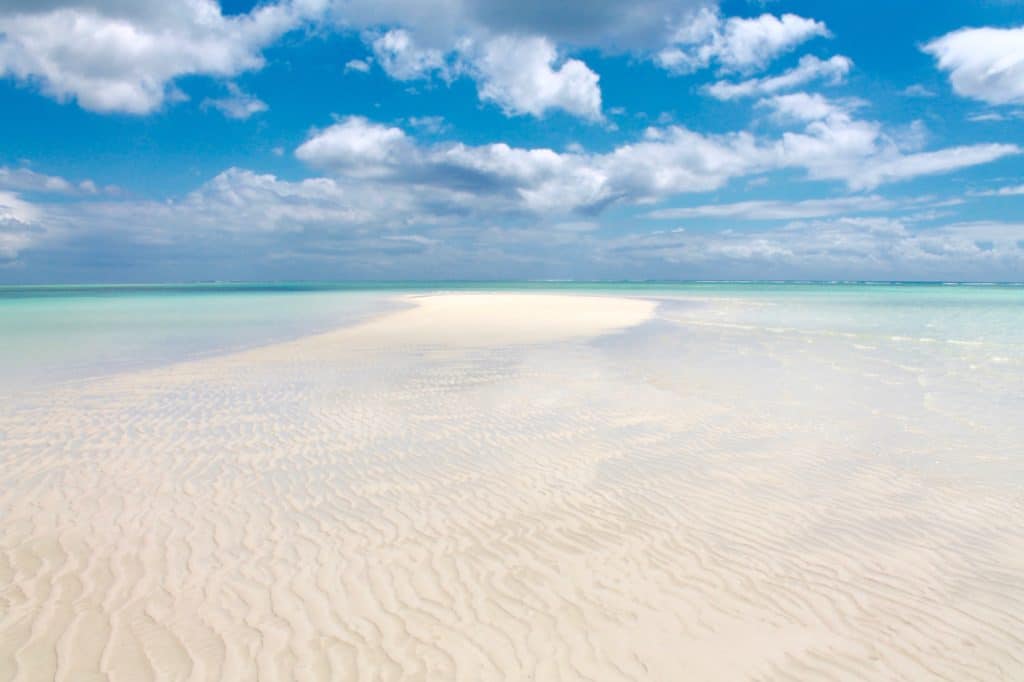 Be Clear On The Excess
The excess is how much money you'll have to cover yourself, for any claim you put in. This might vary depending on the specific item. You'll have to weigh up what is best for you personally.
Usually, a higher excess means that the cost of the travel insurance itself (the premium) will be cheaper. But, it also means you'll end up getting less back if and when you put in your claim. This is because you have to factor in what value will be subtracted before you get anything back.
For example, when we were in Malaysia, I had a pair of sneakers stolen. I know!!! So rude! But, the good news is that I got the full value (minus 'wear and tear') back from my travel insurance because I had a zero excess policy. Otherwise, it likely wouldn't have been worth my while for such a "low cost" claim. Most (if not all!) of the €70 I got back would have gone to my excess, leaving me with nothing in the end.
Note: Some travel insurers will charge an excess per claim. Others will charge an excess per cover. This means that once you hit the excess (e.g. €250 with Safety Wing), there will be no further excess to pay on any additional claims down the line
Understand What Is Covered
Be really thorough when you check for exclusions on the travel insurance policy you're choosing.
Usually this will mean that you need to read the full policy wording (Snoozeville, I know!) But, you want to be confident that the travel insurance you're choosing truly is the best policy for you, and covers what you expect it to.
Right now, you'll no doubt have heard multiple stories about travellers struggling to get money back from their insurance due to the COVID-19 pandemic. Insurance often does not cover extreme events like natural disasters, war, terrorism, hijacking or… you guessed it… pandemics!
Also, electronics are often not covered, or, to a very low value. You may either need to simply accept that, or consider getting a separate gadget insurance. In my personal experience though, gadget insurance is hardly ever worth it as the price you pay is quite substantial compared to what you're likely to get out of it.
Key Things Included In The Best Travel Insurance Policies;
When deciding on which travel insurance to go with, there are a few "must-haves" that your policy should include.
Medical expenses – Obviously this is a big one. Your travel insurance should provide sufficient cover towards the costs of emergency medical and surgical treatment while you are away. The best travel insurance will provide cover up to €10 million! Yep… I know that sounds like a lot but extended and emergency hospital care can get expensive. This value also covers your emergency repatriation back home if that is deemed necessary.Your policy may not cover claims arising from existing medical conditions. Always disclose any medical condition(s) to your insurance provider, and ask them to provide written agreement on which conditions they will cover. Some may charge you extra for covering pre-existing conditions.

Note that dental treatments may not be covered! Although I would suggest you go for a policy that does include emergency dental cover, because you definitely don't want to be abroad with a broken tooth or severe tooth ache!

Passport / travel documents replacement cover, including emergency passport. Travel documents include things like visas and travel tickets. Normally the policy will only cover these items if they were on your person or in a safe, locked location.
Lost and/or delayed luggage – This happens more often than I would like! Make sure your insurance will pay for you to replace some essential items if your bags are delayed, and the cost of the replacement of any items that never show up. There are usually separate limits for single articles and valuables like jewellery and electronics
Cash reimbursement if you get robbed. Although I rarely use cash at home, certain countries are cash societies and may mean you'll be carrying around more money than you're used to
Delayed, or Missed Departure – Normally cover will kick in after 12-24 hours. Honestly, the amounts you'll receive here are pretty minimal, usually around €20-100 per 12 or 24 hours
Cancelled Trip – If you, your travel companion or a family member becomes severely ill or dies prior to departure, you can cancel your trip. It's important that this covers all, or at least a significant portion, of the total cost of your trip
Natural disaster / Catastrophe cover, meaning your insurance will pay for your transport and accommodation out of the affected area
Terrorism – Since the events on 9/11, terrorism is not normally covered, although some insurance providers do still cover it. Unfortunately, this is the reality of the world we live in today and may be worth having covered in your policy
Want more? A good resource with additional "must-have" features of a good travel insurance policy can be found here
Activity Cover
You might be surprised to find very few activities are automatically included in travel insurance policies. You need to be clear about what you're planning to do at your destination, and check whether these are covered under the policy.
Do you want to go bungee-jumping in New Zealand? Husky dog sledding in Finland? Hot air ballooning in Turkey? Canyoneering in the Philippines? Skiing? Diving? Horse riding? All of these things may either not be included or have a higher excess or cost you more to include in your cover.
Even things that you assume will be covered like hiking or snorkelling may not be covered automatically, so once gain, check the small print!
Speaking of driving… If you're thinking of renting a scooter or similar while you're away, bear in mind that you'll only be covered for vehicles that you're legally allowed to drive back home. Meaning, if you don't hold a motorcycle license in your home country, you won't be covered if you decide to drive a motorcycle in, lets say, Vietnam…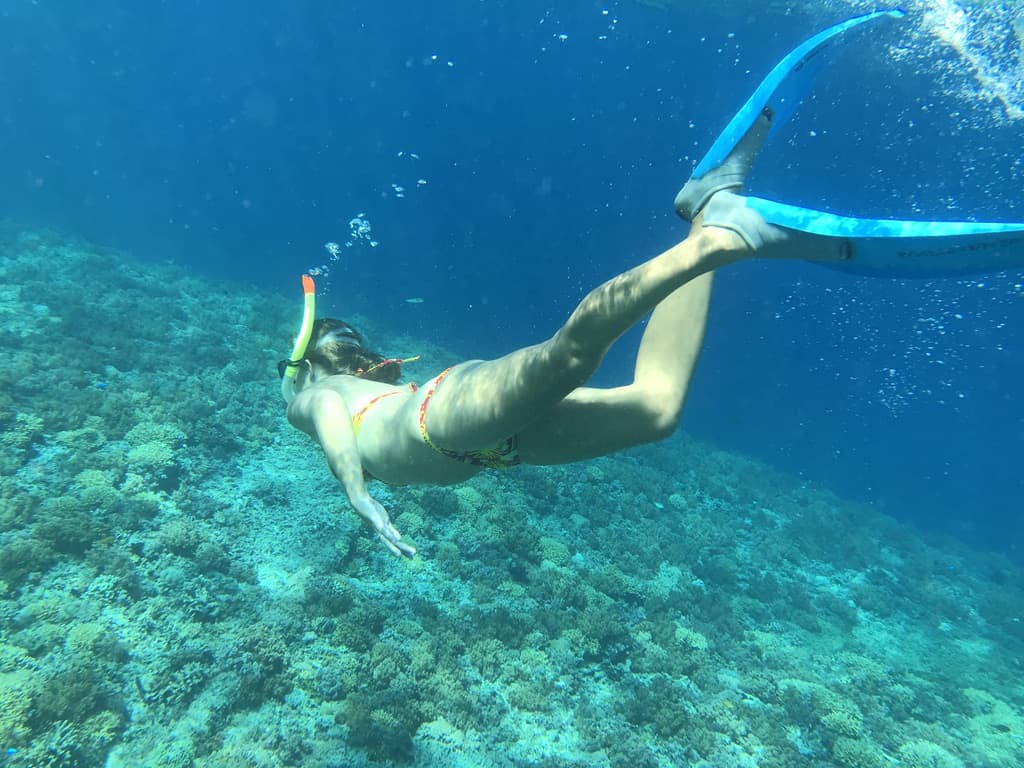 Read The Small Print – What are you required to do?
Read the small print of your insurance policy before you head away so that you know exactly what you need to do if anything happens.
In general, most travel insurance policies will require that you;
Disclose any pre-existing medical conditions when taking out your insurance cover
Contact your insurance provider before receiving any medical help if that is possible (or else, within 48 hours)
File a police report within 24 hours of an item being stolen
Provide the original receipt for stolen and lost items
Make a claim within a certain timeframe of the incident taking place, or within a certain timeframe of returning home
When choosing the best travel insurance for you, I would suggest you pick one that has a 24 hour emergency helpline, and one that allows you to submit a claim online.
When you're travelling, it's not always easy to send in claims by post!
Choose A Good Provider
It's important to be clear on who the underwriter of the policy is. Normally, the company you're buying from will be working with one or more groups who will pay out on your claim, and possibly even deal with your claim in the first place.
Knowing who you're actually dealing with behind the front of the insurer will help put your mind at rest that you're not buying from some dodgy online scam group.
If you're not sure, a quick Google search for reviews of the company will normally help.
Final Thoughts & Tips
Travel insurance is a critical part of planning any trip abroad. It ensures that you have a safety net for when things go wrong. Travel insurance will fly you home in an emergency. Allow you to buy clothes when yours are lost or delayed. And of course, cover your medical bills if you break a leg in an accident, become dehydrated from Delhi Belly, get dengue fever from a mosquito bite, and so on…
Having said that, always be careful and responsible.
Travel insurance is not a magic shield. Your insurer may decide to invalidate your claim if you did not act responsibly and take care to avoid accident, injury, loss or damage. Claims resulting from situations involving drugs and/or alcohol are unlikely to be covered.
Finally, never assume anything when it comes to choosing travel insurance. There's really nothing else for it but to do some extensive research and choosing the cover that works best for you personally.